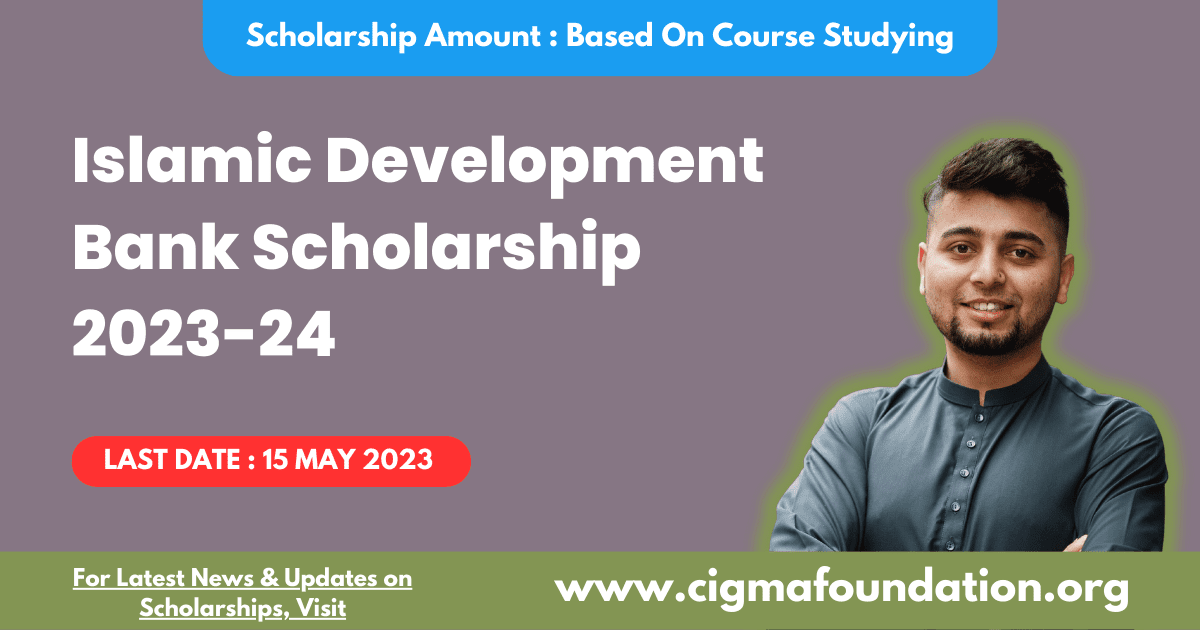 Islamic Development Bank Scholarship Program 2023-24
The Islamic Development Bank Scholarship (IsDB) prioritizes human capital development for sustainable social advancement, and offers scholarship programs for Muslim communities in non-Member Countries (non-MCs). This includes undergraduate, Ph.D., and post-doctoral studies in science and technology to boost research capabilities in Member Countries (MCs). The IsDB's Realigned Strategy 2023 – 2025 continues to support comprehensive human capital development with capacity-building initiatives, including scholarships.
IsDB Scholarship Programme for Muslim Communities in Non-Member Countries 2023-24
In need of financial assistance without which study may have to stop
Maximum age of 24 years
Not an IsDB staff member or Executive Director, his/her alternate, and/or staff of any type of appointment (including temporary and consultant) of the IsDB Group nor a close relative by blood or adoption, with the term "close relative" defined as mother, father, sister, half-sister, brother, half-brother, son, daughter, aunt, uncle, niece or nephew;
Completed senior secondary education (or the equivalent of approximately 12 years of education) with good grades in major science subjects
Provided evidence of language proficiency in the university medium of instruction as relevant. The language proficiency must be supported by a document or certificate, e.g., for English, by a recognized language certificate such as TOEFL or IELTS or by having passed the required level test conducted such as by the British Council or equivalent system in French or other languages.
Provided certified English or French translation of all documents in case they are initially in other languages
Be medically fit and willing to undergo medical examination after selection
Having secured admission in one of the disciplines covered under the programme at a recognized college or university in their own country is desirable;
Not living in a country other than his/her home country.
Not a beneficiary of any other scholarship at the time of application and during studies.
Tuition fees, payable to the universities directly
Monthly stipend commensurate with the cost of living in the country of study
Books/clothing allowance, the equivalent of three months monthly stipends, once a year
Cost of medical treatment (either at the university or local state hospital)
At present, the programme focuses on medicine, engineering, agriculture and other related fields such as dentistry, pharmacy, veterinary science, nursing, nutrition study, computer science, forestry and fishery.
List of eligible countries with Muslim Communities
1) Australia
2) Canada
3) Croatia
4) Ethiopia
5) Fiji
6) Germany
7) Ghana
8) India
9) Kenya
10) Madagascar
11) Malawi
12) Myanmar
13) Namibia
14) Nepal
15) Netherlands
16) Russian Federation
17) Rwanda
18) Singapore
19) South Africa
20) Sri Lanka
21) Tanzania
22) Thailand
23) The Philippines
24) Trinidad-Tobago
25) Vietnam
26) Zambia