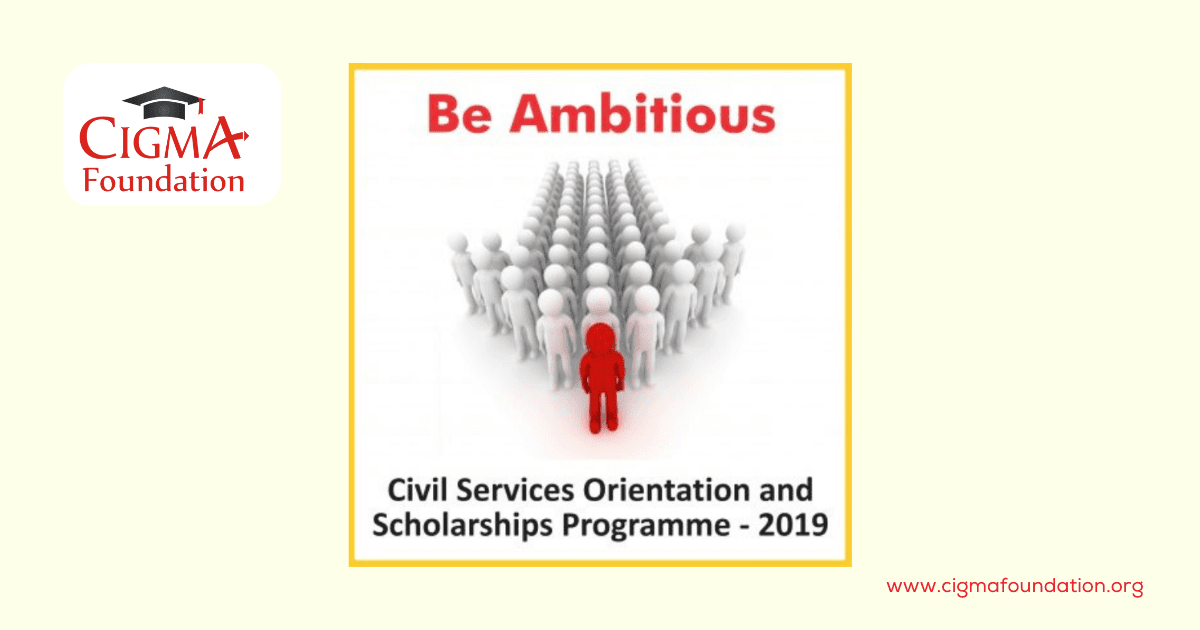 Civil Services Orientation and Scholarships Programme – "Be Ambitious"
We are a group of professionals and businessmen from LEAD Trust, alumnus of the Davangere Muslim Hostel (DMH) and Cigma Foundation, who have come together to further the cause of education, and inspire our youth and parents across minority communities to pursue Excellence. Our mission is to identify bright students, motivate them and harness their potential to become future leaders. We intend to provide all support to them in this journey to become top notch civil servants in the Indian Administrative service (IAS) and Indian Police Service (IPS) cadres, and serve our country.
In this noble endeavour, by the grace of Almighty, a humble start is being made by arranging 'Civil Services Orientation and Scholarships Programme' in Bangalore in coordination with Zakat Foundation of India, New Delhi. We are inviting school, college students and graduates from across the city and surrounding districts, to create awareness, inspire and provide a roadmap to steer them towards a career in Civil Services.
Program details are as below
Date

:

Sunday,

14th April 2019

Venue: Sir Puttanna Chetty Town Hall, JC Road, Bengaluru
Agenda:
10:00 AM to 1 PM

for Class 8

th

, 9

th

, 10

th

, 11

th

& 12

th

(2

nd

PUC) Students & Parents

2:30 PM to 5:30 PM

for Under-Graduate, Post-Graduate Students & Graduates

Programme

:
Speech & Presentation by

Dr Syed Zafar Mahmood

, President, ZFI, New Delhi


Special Officer to Former Prime Minister Dr. Manmohan Singh

Inspirational talks by young IPS officer

–

Ilma Afroz, 2017 Batch IPS Officer

Presentation on Scholarships available to minority students for higher education 

Felicitation of UPSC 2018 Toppers

–

Gauhar Hasan (137th Rank), New Delhi &
Mirza Qadir Baig ( 336th Rank), Davanagere

Q&A Session
Students & Parents are requested to participate and benefit from this programme. Kindly visit www.zakatindia.org to register or Call 9844984644 or 9845567687 to register. FREE Entry
Every Participating Student will get FREE Booklet worth Rs.100/- on How to become IAS / IPS Officer ? and Scholarships after 10th std for Higher Education
We thank Almighty for giving us this opportunity to serve our community and look forward for you to grace the occasion. May Almighty accept our efforts, Aameen.
Sincerely Yours,