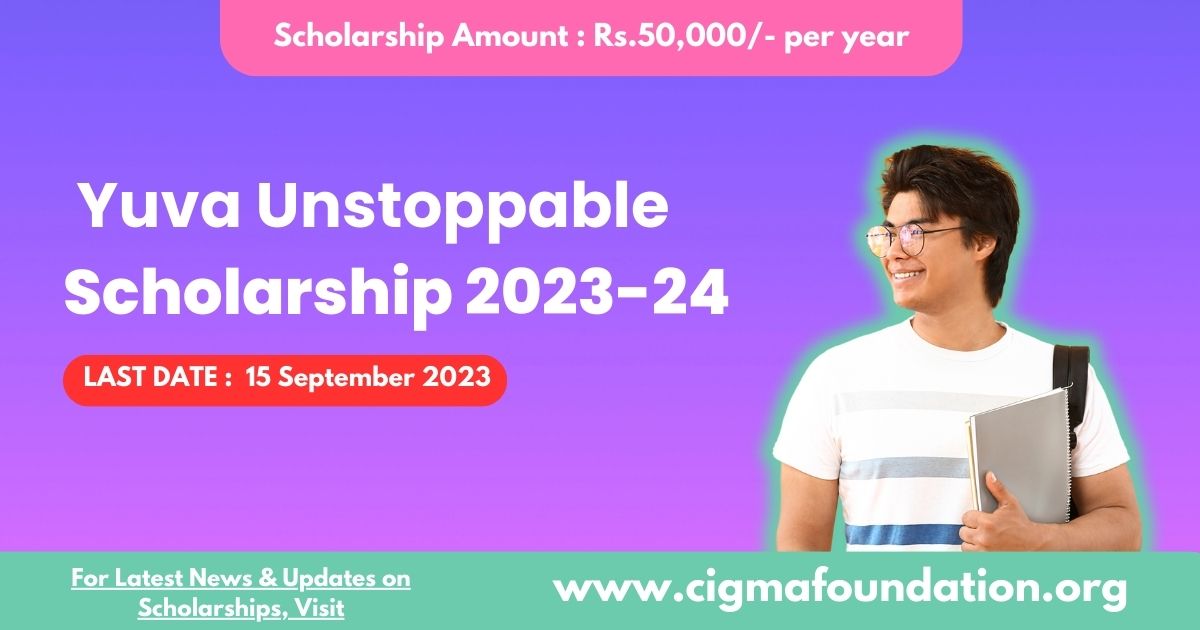 Yuva Unstoppable Scholarship 2023-24
Yuva Unstoppable Scholarship 2023-24 is a holistic scholarship program that supports the higher secondary education of meritorious students for economically challenged families. The scholarship program identifies the most deserving candidates through a well-rounded selection process, gives away scholarships, monitors & evaluates the progress of students and also facilitates capacity building among these students.
Scholarships are provided for a period of 6 years to the selected students. The financial support covers school fees, tuition fees, books, stationery and all other education related expenses incurred by the student.
Yuva Unstoppable Scholarship 2023-24
Boys and Girls of All Communities
Students currently studying in 1st PUC, 1st Year Diploma and 1st Year ITI courses are eligible.
Students must have secured 80% and above in 10th Std / SSLC Board Exam.
Annual family income of the applicant should be less than INR 3,00,000 from all sources
Each Selected Scholar will receive a fixed scholarship of Rs.50,000/- for 2 years
Student Photograph – 1 Nos.
Aadhar Card
10th / SSLC Marks Sheet
Electricity Bill of April 2023
Electricity Bill of May 2023
Electricity Bill of June 2023
Note : Electricity Bill of 2 months ( April or May or June )
Click on the

'Apply Now'

button below.