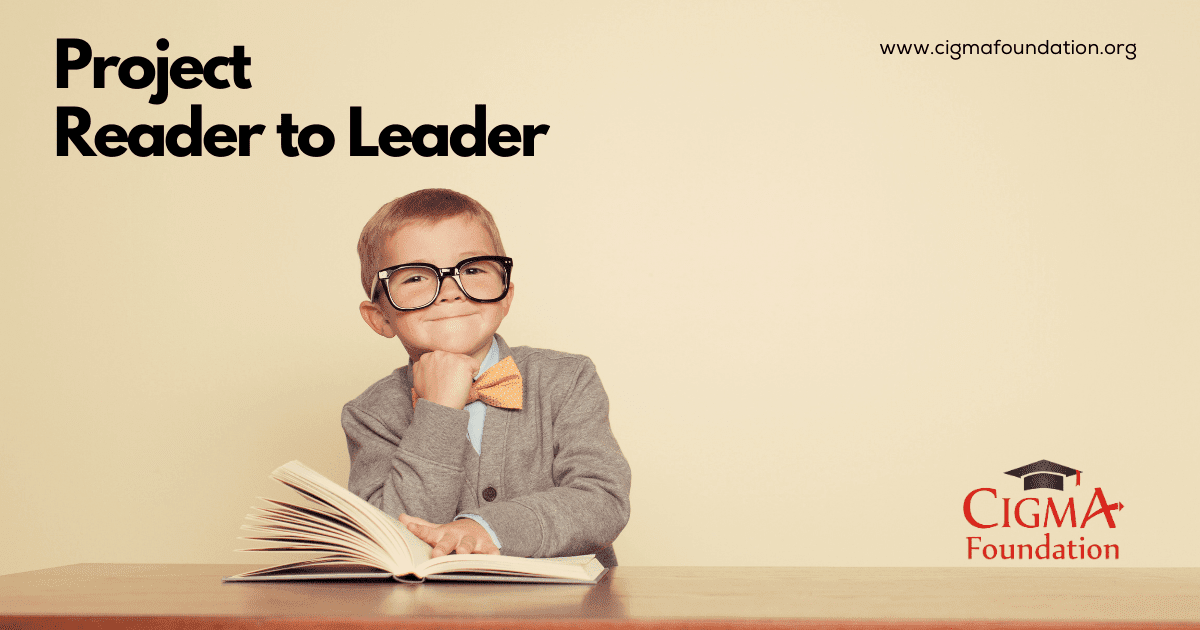 Project Reader to Leader
This Ramadhan 2023 lets donate our Zakat & Sadaqah to create future leaders
A child who reads, becomes an adult who thinks. Here are Top 10 things Research has proven on why kids need to be introduced to reading books ?
1. Brain development
2. Makes them more imaginative
3. Helps them pick up language skills
4. Stimulates curiosity in a child
5. Develops communication skills
6. Increases concentration
7. Improves the attention span
8. Helps in memory retention
9. Builds Personality
10. Better ability to comprehend.
These 10 qualities will lay the foundation for becoming a leader in future. If we need leaders in next 10-15 years, we need to invest in creating lakhs of readers.
Ramadhan 2023, let's sponsor general knowledge & current affairs magazines and create tomorrow's leaders
Here is the list of Top 5 children's magazine in India which I recommend you to subscribe for the poor, needy and deserving kids in your relatives, friends or neighborhood private / government school kids.
1. Tell me Why
Monthly – Rs.40/- ; Annual Subscription : Rs.425/-
https://subscribe.manoramaonline.com/content/subscription/subscriptionorderdetails.subscription.TY.html
2. National Geographic Kids
Monthly – Rs.50/- ; Annual Subscription : Rs.500/-
https://subscribe.manoramaonline.com/content/subscription/subscriptionorderdetails.subscription.NK.html
3. Young Muslim DigestMonthly – Rs.25/- ; Annual Subscription : Rs.250/-
https://www.youngmuslimdigest.com/subscribe/
4. Magic Pot
Weekly – Rs.27/- ; Annual Subscription : Rs.1404/-
https://www.indiamags.com/magic-pot-magazine
Check out discount for institutions – schools and colleges here – https://www.indiamags.com/institution
5. Robin Age
Fortnightly – Rs.104/- per issue ; Annual Subscription : Rs.1799/-
https://www.robinage.com/subscribe/
Note : All values taken from the websites of respective magazines. The Total cost to subscribe these 5 magazines for 1 year for 1 student will be Rs.4378/-.
10 Step action plan for execution by individual / NGO
1. Choose the magazine/s you wish to sponsor as per your donation budget.
2. Identify poor and needy students through your family / friends or
3. Visit nearby government / private school, identify the needy students.
4. Before finalizing, interact with the students.
5. Ask a few basic questions to See the spark :).
6. Finalize the address to which magazine has to be delivered.
7. If the kid stays in a slum or remote place, please give the school address for delivery.
8. Check Online for Subscription payment links.
9. Make Online / Cheque / DD payment for subscription.
10. Keep the student / school informed about the subscription.
We wish you take time out to do this ! But if incase you need any help, CIGMA Foundation will help you 🙂
This project can be executed by any individual or NGO across India in their village / town / city. My humble appeal to all, Please take time off your busy schedule and get involved in this project. It gives a deep insight into education of kids
Incase you need any help, CIGMA Foundation can help you in this project. We have 15+ years of on field experience working with lakhs of students, parents, teachers and schools. We can do our bit here too…
Mission Project Reader to Leader 2023-24
1. This academic year 2023-24, our mission is to subscribe at least 1 magazine to 5,000 poor and needy students across Bangalore / Karnataka Schools. We will finalize the magazine based on the student's class, background and location.
2. We will have MOU with Schools who will share with us the details of needy students and we will bulk subscribe the magazines to reach the school every month.
3. We will conduct monthly Quiz and Essay writing competition school wise / city wise and choose at least 3 winners from each school / city.
4. The 3 winners every month will get a scholarship amount equal to their 1 month school fees which will be transferred to the school directly from CIGMA Foundation. This scholarship amount will be funded by the donations we receive. Insha Allah !
5. Incase of government school students, we will transfer the scholarship amount to the student / parent bank account.
Sawaab e Jaariya unlimited – What happens to the magazines after 1 year ?
These magazines become part of school library or donated to other students after use by current students. They can be easily used for next 2-3 years and empower thousands of students. Alhamdulillah !…. and Insha Allah the cycle continues !
Final Comments
Back to the headline – Today a reader, tomorrow a leader. We need our younger generation to read, read, read and read. I sincerely hope and pray that this message inspires lakhs of donors to sponsor general knowledge and current affairs books to the poor and needy student which will change their thinking, mindset and heartset.
Note : All the magazines listed above are available in public domain. Neither me nor CIGMA Foundation have any connection with the publication.My effort through this message is to motivate donors to think differently and invest Zakat / Sadaqa in creating future leaders who can think !.
I am a subscriber of these magazines from many years. Me and my children have got immense knowledge and benefit by reading these books. Alhamdulillah
Think Differently
Please feel FREE to subscribe any other magazine which you or your children read. Let poor and needy students not miss the learning our kids get going to well paying schools !
Feel free to get in touch with me
Ameen e Mudassar
Founder & CEO
CIGMA Foundation, Bangalore
Email : ameen@cigma.in
Whatsapp : +91-9845567687
Liked this message ? Share it 🙂 Let's create tomorrow's leaders !
If you wish to Donate for Project Reader to Leader 2023-24, here are our bank details.

Account Name : CIGMA FOUNDATION
Account No. : 04751010000492
Account Type : CURRENT ACCOUNT
IFSC Code : CNRB0010475
Bank Name : Canara Bank
Branch Name : Vijaya College Campus
Transfer via Google Pay
Google Pay –> Bank Transfer –> Add Bank Details –> Transfer
Please share the following details once you transfer
Name :
Mobile No :
Address :
Screenshot of Transfer :
Kindly share these details by email to ameen@cigma.in or Whatsapp : +91-9845567687