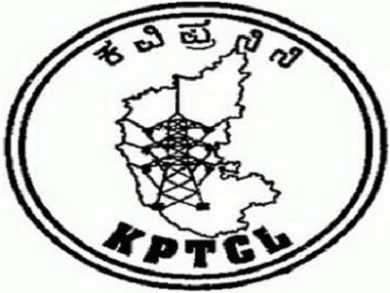 Karnataka Power Transmission Corporation Limited (KPTCL)
KPTCL EMPLOYMENT NOTIFICATION
Karnataka Power Transmission Corporation Limited (KPTCL) is mainly vested with the functions of Transmission of power in the entire State of Karnataka and also Construction of Stations & Transmission Lines and maintenance of 400/220/110/66 KV Sub-Stations.
Applications are invited from the qualified and eligible candidates through online mode for the recruitment of the following posts in KPTCL and Electricity Supply Company(ESCNS):-
Sl. NO

Name of Post

Group

No of Posts




KPTCL

No of Posts




BESCOM

Total

1
Junior Personal Assistant
C
16
18
34
2
Junior Assistant
C
10
250
260
NOTE:
Candidates are allowed to apply for KPTCL and any one of the Electricity Supply Companies of their choice only. Preference for selection among the two shall be given in the application.
Submission of more than one application for a particular post is not permissible. However, if the candidates submit more than one application, only the last application submitted by the candidates will be considered. The fee submitted for the remaining applications will not be refunded.
In case, the candidates applies for more than one posts and selected for more than one posts, then they will be considered for appointment to the post of their choice duly obtaining the option forms from the candidates.
One Common Aptitude Test will be conducted to all the candiDates applied for the posts in KPTCL various Electricity Supply Companies.
Candidates selected in a particular company are not eligible for Inter-company transfer/deputation to any other companies.
Only one application shall be submitted for Regular and Backlog Posts. Concerned selected candidates will be first considered for backlog posts
and then for regular posts
GENERAL INSTRUCTIONS:
Qualification

Junior Personal Assistant:

Should have passed SSLC/10th Standard examination from the State of Karnataka.
Should have passed Senior Grade Typewriting and Senior Grade Shorthand Examinations in Kannada & English conducted by the  Karnataka Secondary Education Examination Board. OR
Should have passed Diploma in Secretarial Practice / Commercial practice with Kannada & English Shorthand and Kannada & English Typewriting as optional (Elective) subjects granted by the Board of Technical Education in Karnataka.

Junior Assistant:

Should have PUC qualification in the state of Karnataka or Diploma in Accountancy and Auditing or Accountancy and Costing awarded by the State Council of Vocational Education, Government of Karnataka.

Eligibility

Only the candidates who have obtained the minimum percentage of marks as prescribed below in respective qualifying examinations are eligible to apply for these posts.

For applicants belonging to General Merit Category – 60%
For applicants belonging to Category I, IIA, IIB, IIIA, IIB – 50%
 For applicants belonging to SC/ST – Pass Class

Age:

The candidates should have attained the age of 18 Years as on the last date fixed for receipt of application and shall not be more than

35 Years in case of General Merit candidates.
38 Years in case of Category IIA, IIB, IA, IIB Candidates.
40 Years in case of SC/ST and Category I candidates.

Application Fee (Non-Refundable)

The application fee prescribed for applying for the said posts is as follows:

Rs.500/-(Rupees Five Hundred Only) in respect of candidates belonging to General Category and Category I, IIA, IIB, IIA, IIIB.
Rs.300/-(Rupees Three Hundred Only) in respect of candidates belonging to SC/ST Category.

Online Submission of Application

Applications shall be submitted strictly ON-LINE in www.kptcl.com. Applications will not be accepted by any other mode.
The website will be kept open for submission of online applications from 05/03/2019 to 04/04/2019.
The last date for submission of online application is 17.00 hours (5.00 p.m.) of 04/04/2019.
After submitting the application ONLINE, the candidates should obtain the print-outs of Post Office challan and should pay the application fee at any e-Post Office in the jurisdiction of Karnataka and furnish the same as and when called for.
Last date for payment of application fee at e-Post Office is 05.04.2019.

Selection

Recruitment to the post will be made strictly on merit based on the marks secured in the Online Aptitude Test Only, duly following the reservation policies of Government of Karnataka.
Recruitment to the post of Junior Personal Assistant will be made by selection strictly on merit basis on the marks secured in the Senior Grade Typewriting and Senior Grade Shorthand Examinations. Selected candidates shall qualify in the test conducted by a committee constituted by the KPTCL.

Aptitude Test
An online Aptitude Test of two (2) hours duration will be conducted for 100 marks with multiple choice answers. Each question will carry One (1) mark. There will be negative marking and 0.25 marks will be deducted for each wrong answer. There will be no marks for unanswered questions.
Candidates will have to appear for the Online Aptitude Test in any one of the following preferred centres:

 Bengaluru
Mysuru
Davanagere
Mangaluru
Hubballi – Dharwad
Belagavi
Kalaburagi (Gulbarga)
Ballari

Aptitude Test Syllabus:

20 Marks – Computer Literacy
40 Marks General awareness and Aptitude.
40 Marks – General English/General Kannada.